Crihost Network
Website Designers in Hyderabad
---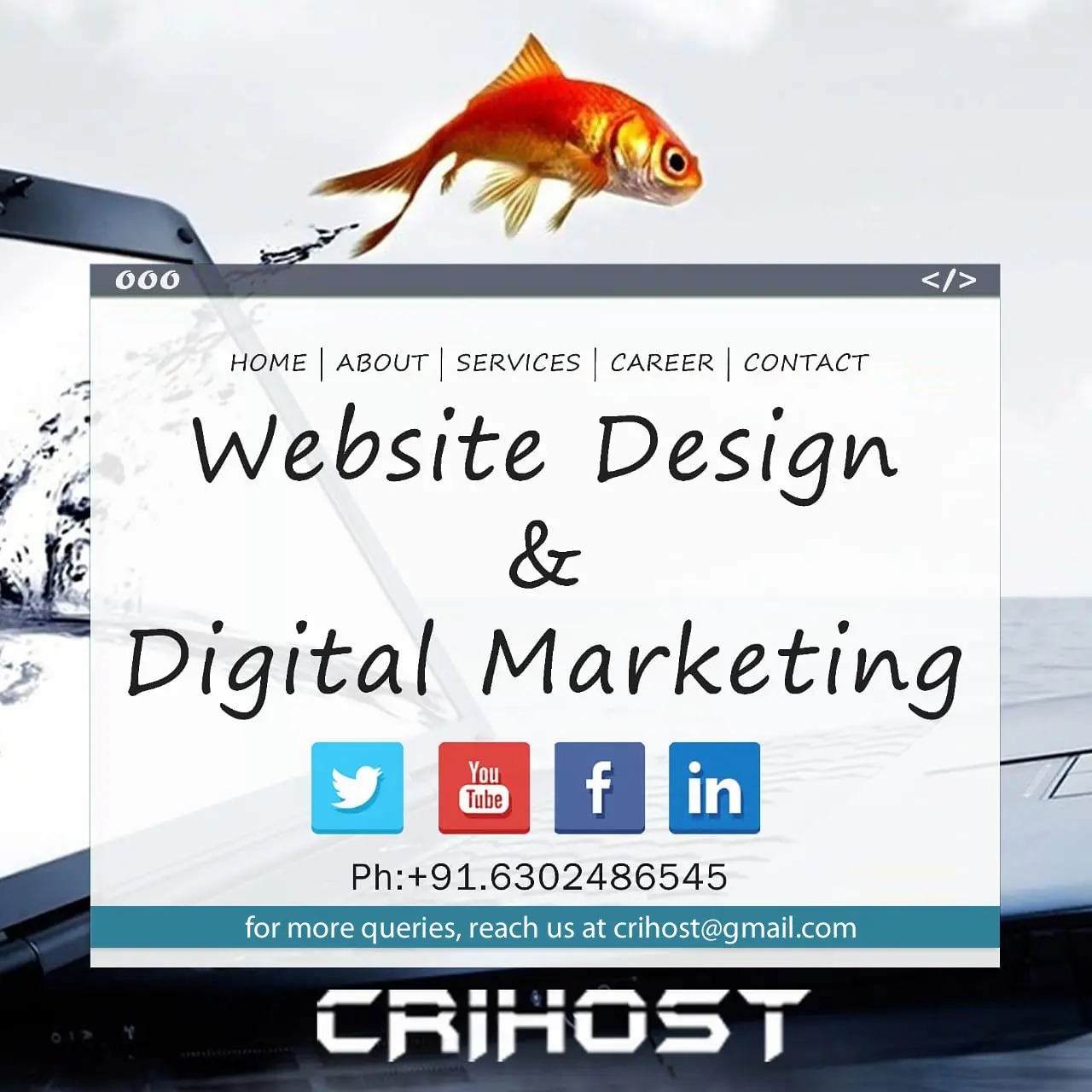 ABOUT US
Crihost Network, successfully established in the global market since 2012, provide complete solutions related to website development and its online applications. We use the latest technologies to build website and make sure the website is user interactive.
We have dedicated team of expert developers with the latest skills, efficient and focus on providing cost-effective solutions. We build long term relationships with clients by taking care to understand their strategies and goals as well as their needs.
Website makes business professional
Website lets you create a branded email address which adds level of professionalism to correspondence.
Website can attract new customers
Website encourage continued success, it is one of the great place to make contact information easily available.
Showcase your business portfolio
Showcase business portfolio on e-commerce, promote B2B on website and encourage clients to contact you.
Establish your place in the industry
Website gives incredible advantages by enabling you to easily reach millions of users worldwide.
Displaying reviews and testimonials
Displaying reviews or testimonials prominently on website is a great way to establish social proof.
Ensures success over the long term
As we progress further into the digital era, business will become invisible to everyone unless invest in a website.
Why Choose us
We establishes your place in the industry, encourage continued success, attract new clients and gives you incredible advantages by enabling you to easily reach millions of users worldwide.
To create website you need to first register domain name and then host website files on a server. Domain name should reflect the business, so that clients can easily find the business on the Internet.
Overall, hosting is a type of service you need if you want to publish website and build an online presence. Hosting is a business that provide technologies and services needed for the website to be viewed on the Internet.
Before we get started, we want to know how website is currently organized, whether you need an e-commerce, or business-forward site, we're ready to help. Once you give us the thumbs-up, we'll make sure the look and layout remain consistent across all devices.
Following the site launch, we'll be on stand-by to help out with any issues that may arise. We'll train on the site so your team feel completely comfortable with making changes or if small changes are necessary during the period, we'll take care of them in a timely manner.
Domain Name Search
Generate Logo
---
Choose suitable plan
Best Suitable Packages at Affordable Prices!
How it works
Discovery, Designing and Deployment
Register Domain
First step is to register domain name. Domain name is how people refer to website and find it on the Internet.

Hosting Setup
Second step is to select hosting plan that suit your website needs and decide how much bandwidth require for website.

Website Design
Third step is to collect website data from client like menu structure, logo, content, images, contact details, and so on.

Publishing Online
After completion of project design, need approval from client to finalize website before publishing on the Internet.
Get Start Here
Team Management
Teamwork, Objective and Performance appraisals.
Contact us
Madhapur, Hyderabad, India.